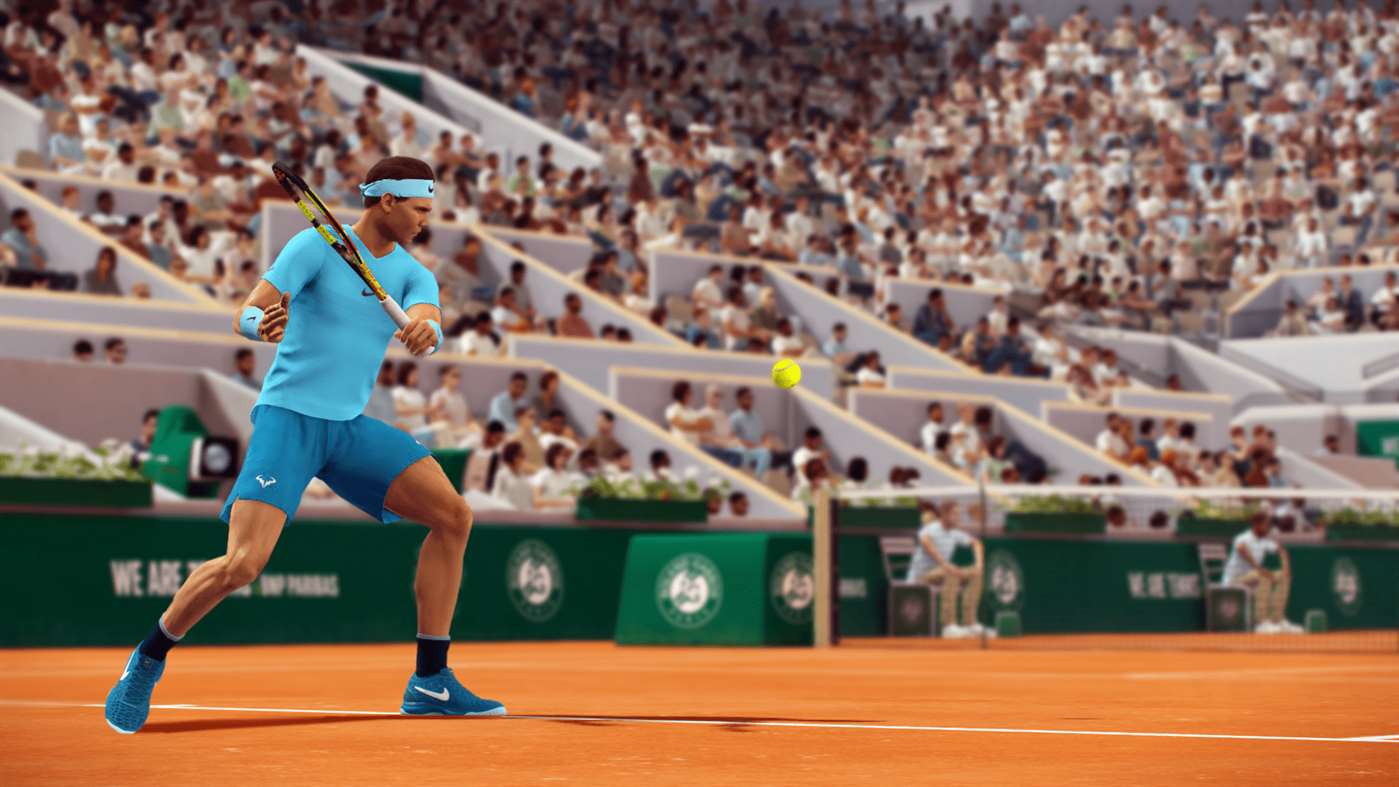 When Tennis World Tour was first released by Bigben Interactive in 2018, it didn't go down particularly well, with a lack of game modes, terrible visual likenesses, inaccurate shots, ball lag and disappointing audio all combining to deliver a tennis game that was sorely lacking. Now though, one year on, and with multiple updates behind it, Tennis World Tour is back – with the Rafael Nadal pushing forward the Roland-Garros Edition. Just be prepared to pay up your hard earned cash in order to get it!
Available right now on Xbox One, PS4, Nintendo Switch and PC, Tennis World Tour – Roland-Garros Edition takes the base Tennis World Tour game and drops a number of extras on top. As previously mentioned, over the course of the last 12 months Bigben have updated the original game via patches and feature additions, promising a game that is much improved from first launch. But the Roland-Garros Edition also throws in three of the iconic Roland-Garros courts, and the 'Monolo Santana' from the Madrid Open.
Further to this the player roster has also increased and whilst Roger Federer was the big ace hitting star last time around, now we see Rafael Nadal joining the fray, along with Kristina Mladenovic and two legends of the game. Yep, Tennis World Tour – Roland-Garros Edition will also let you play as two of the very biggest names from decades past, with John McEnroe (1990) & Andre Agassi (1995) included.
Drop in more skill cards, more outfits, a player badge and a number of addition rackets, and what was first promised as the new standard in tennis gaming may actually begin to reach that mark.
Of course, without the gameplay, Tennis World Tour – Roland-Garros Edition really does need to ensure that the issues present when the original game was released are eradicated, because without that it won't be able to hold up against the superior AO International Tennis.
If you want to get involved in a bit of new ace hitting, point smashing, tennis action and are prepared to give Bigben Interactive another shot at delivering a decent experience, then Tennis World Tour – Roland-Garros Edition can be picked up from the usual digital stores. You'll find it available on Xbox One from the Xbox Store for £44.99, whilst PS4, Nintendo Switch and PC players should visit their own stores.
Further still though, anyone with the standard game already can pick up a number of additional DLC bits and bobs to bring their game into line with the Roland-Garros Edition. After the mess of the first launch, it's massively disappointing that the following haven't been included for free, but in case you are interested, and in case you can stomach the huge prices attached…
Kristina Mladenovic – £2.39
Stadium Pack – £13.19
Rafael Nadal – £5.99
Roland-Garros Pack – £15.99
So, what do you think of the launch of Tennis World Tour – Roland-Garros Edition on Xbox One, PS4, Nintendo Switch and PC. The comments section is down below.
Game Description:
Buy the Roland-Garros Edition to get: – The Tennis World Tour game Two new players and their outfits: – Rafael Nadal – Kristina Mladenovic Three emblematic Roland-Garros courts, as they will be seen in 2019 and 2020: – Philippe-Chatrier – Simonne-Mathieu – Suzanne-Lenglen Plus: – The "Manolo Santana" court from the Mutua Madrid Open – Two legendary players: John McEnroe (1990) & Andre Agassi (1995) – 5 skill cards – An exclusive coach to boost your experience – Three Wilson Pro Staff rackets – A complete official outfit – A player's badge